The spread of COVID-19 has led to a global crisis, and drastic measures are being taken worldwide to flatten the virus curve. It is a challenging time for all of us, and we at Kinderhaus are here for you to support and stay connected with our community during this difficult time. This is a new situation for all of us and we consider it important to keep each other informed and in good spirits.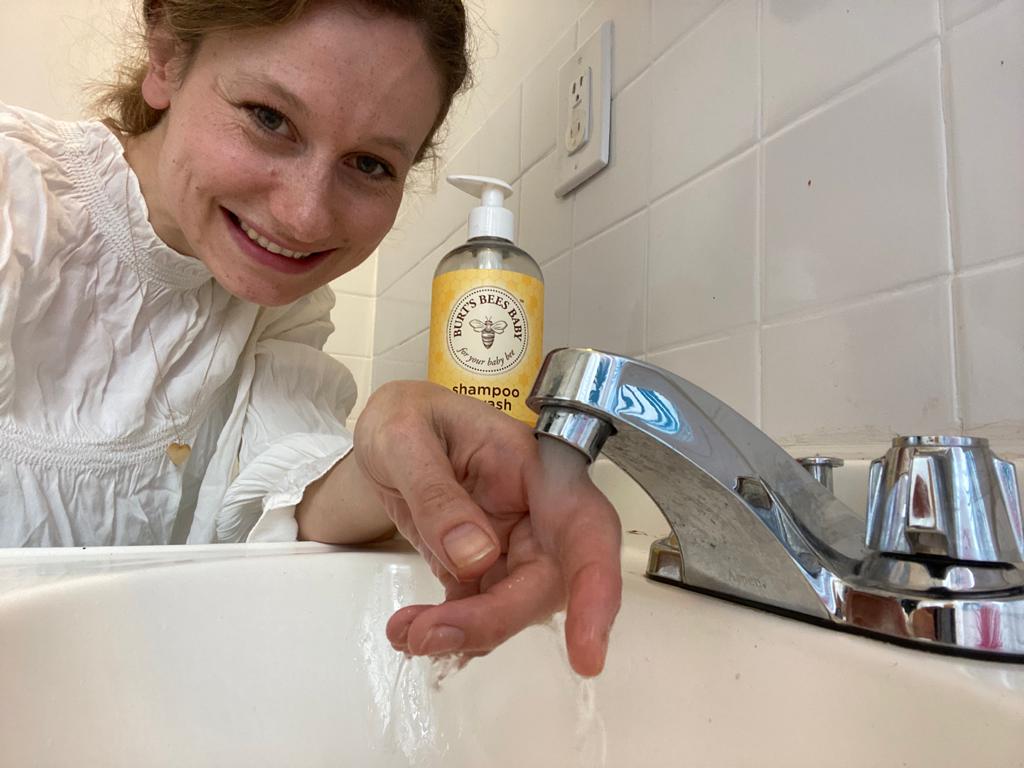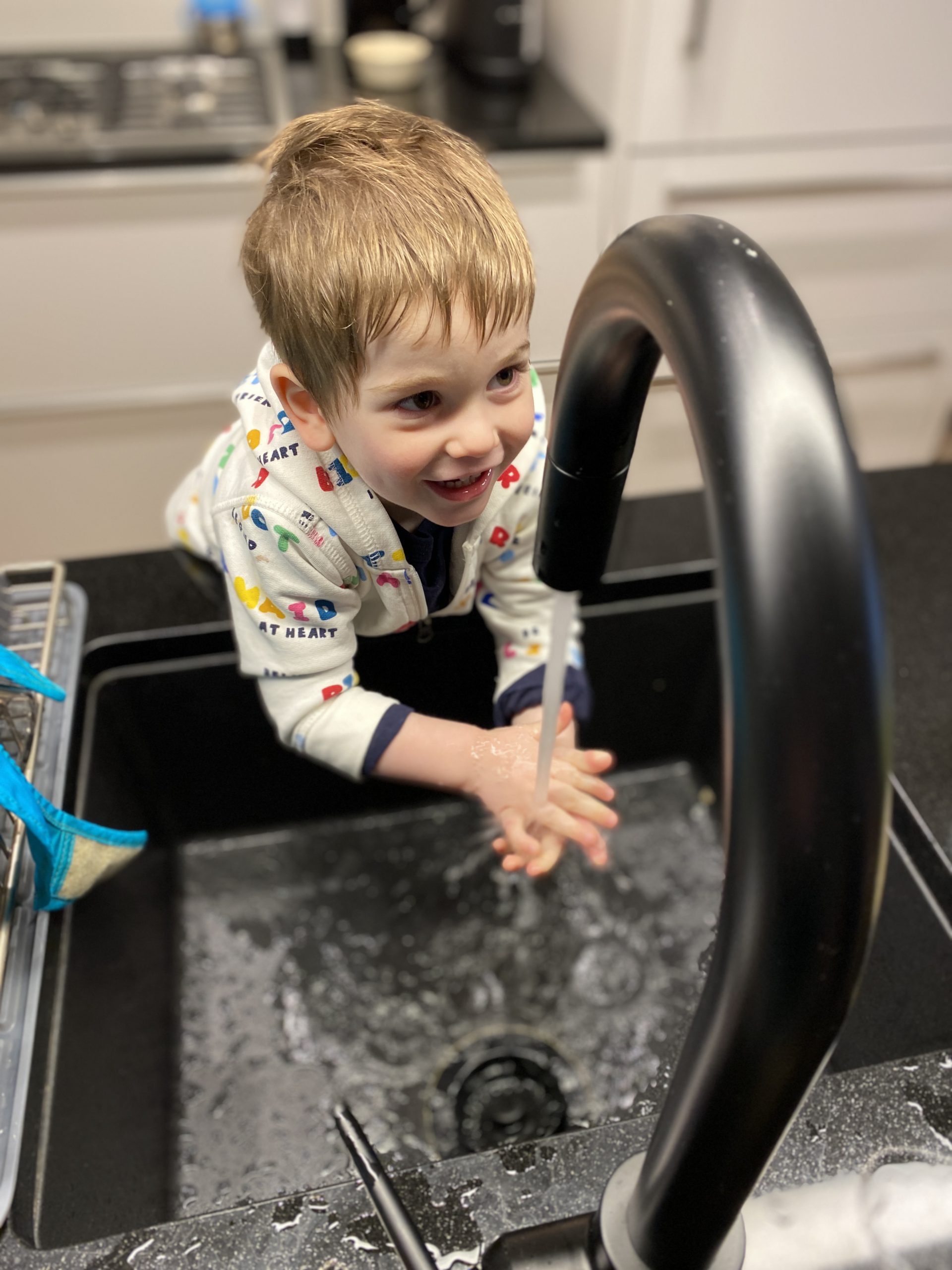 We are closely monitoring the situation in NYC based on the strict mandates of our state regulatory body, the Office of Childcare and Family Services and beyond that to the regulations by the "Senatsverwaltung für Bildung, Jugend und Familie in Berlin", Germany, and we are continuously adjusting and updating our safety measures accordingly. Since we are allowed to remain open by the New York State Department of Economic Development, Kinderhaus offers emergency programs for families, for those parents working in essential jobs, "systemrelevante Berufe" (jobs categorized as relevant to the system as a whole), and who are in need of childcare.
What we do at Kinderhaus
At Kinderhaus, safety is important to us, and we are maximizing efforts to create a safe and healthy environment for our Kinderhaus children. We are in constant contact with the Department of Health and are following their rules and recommendations across all our programs. Additionally, we are keeping abreast of and following the German regulatory requirements to German preschools operating during the crisis.
While we navigate through this crisis we plan to continue to offer services comprised of two main pillars: a) online teaching, and b) emergency classrooms for families in need.


Online programs
"Thanks so much for all the great ideas/materials!"

Inbal H. (Pre-K program)
The Kinderhaus team has developed a myriad of alternative ways of teaching and staying in touch with the children and their families. Our teachers have taken their curriculum online and they have created daily pedagogical activities and materials that they are sharing with parents to offer their children while at home. Parents gain insight into our programs' daily routines, and they are receiving tools and suggestions for how to keep their children engaged. Classroom teachers are available for parents via phone and email throughout the day, assisting them with how to make the best use of the materials they are sending out each day.
During school closure, all Kinderhaus families receive daily packages from their children's teachers that include a selection of educational activities geared toward their curriculum and the respective age group, including tutorials for arts and crafts projects, working sheets for our Pre-K kids, and valuable recommendations for children's books and how to borrow them.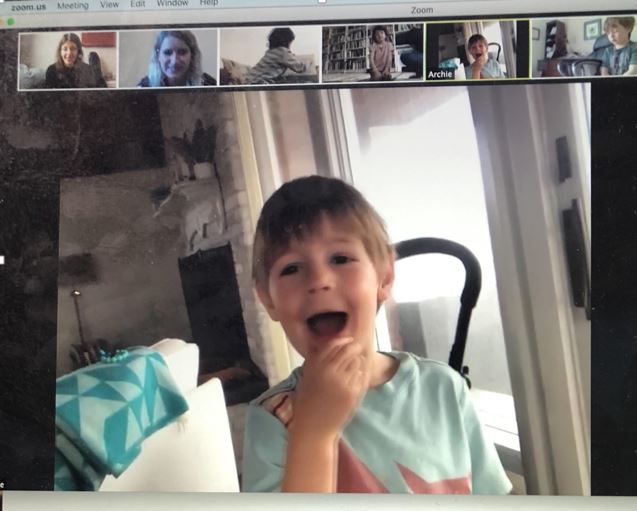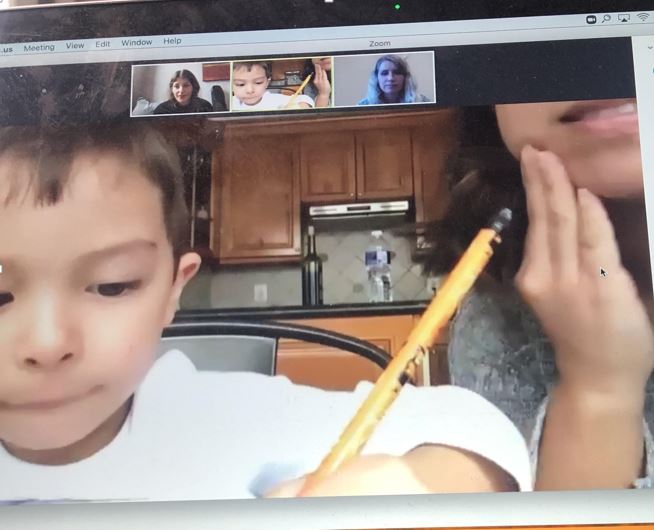 "Wow, this is amazing! Thank you so much for providing continuity and support for the Lion children during this period"

Yvonne F. (Pre-K program)
Teachers are achieving continuity of the classroom program and its daily routines, with the children, through scheduled meetings, live circle times with the children and their parents, video sharing of themselves reading books, singing songs and performing their daily "Tischsprüche" and "Fingerspiele", photo exchanges and feedback with their students on projects they accomplished at home.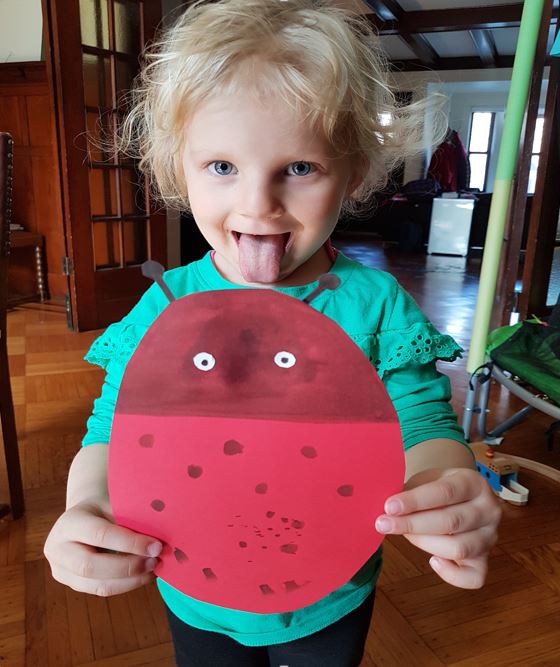 Reading and Writing Program
"Vielen Dank! Das ist ja wahnsinnig toll, dass es mit Lesen und Schreiben online weitergeht!"

Claudia C. (Reading & Writing program)
We are happy to announce that we have also opened our Reading & Writing class on Wednesdays to external families with children ages 6-12. We are excited to welcome your child to our online Reading & Writing group and get engaged in the German language and culture together.
We understand that all children come from various backgrounds and are exposed to the German language in different ways. In order for us to offer appropriate materials, we invite your child to an individual Zoom meeting with our Reading & Writing teachers.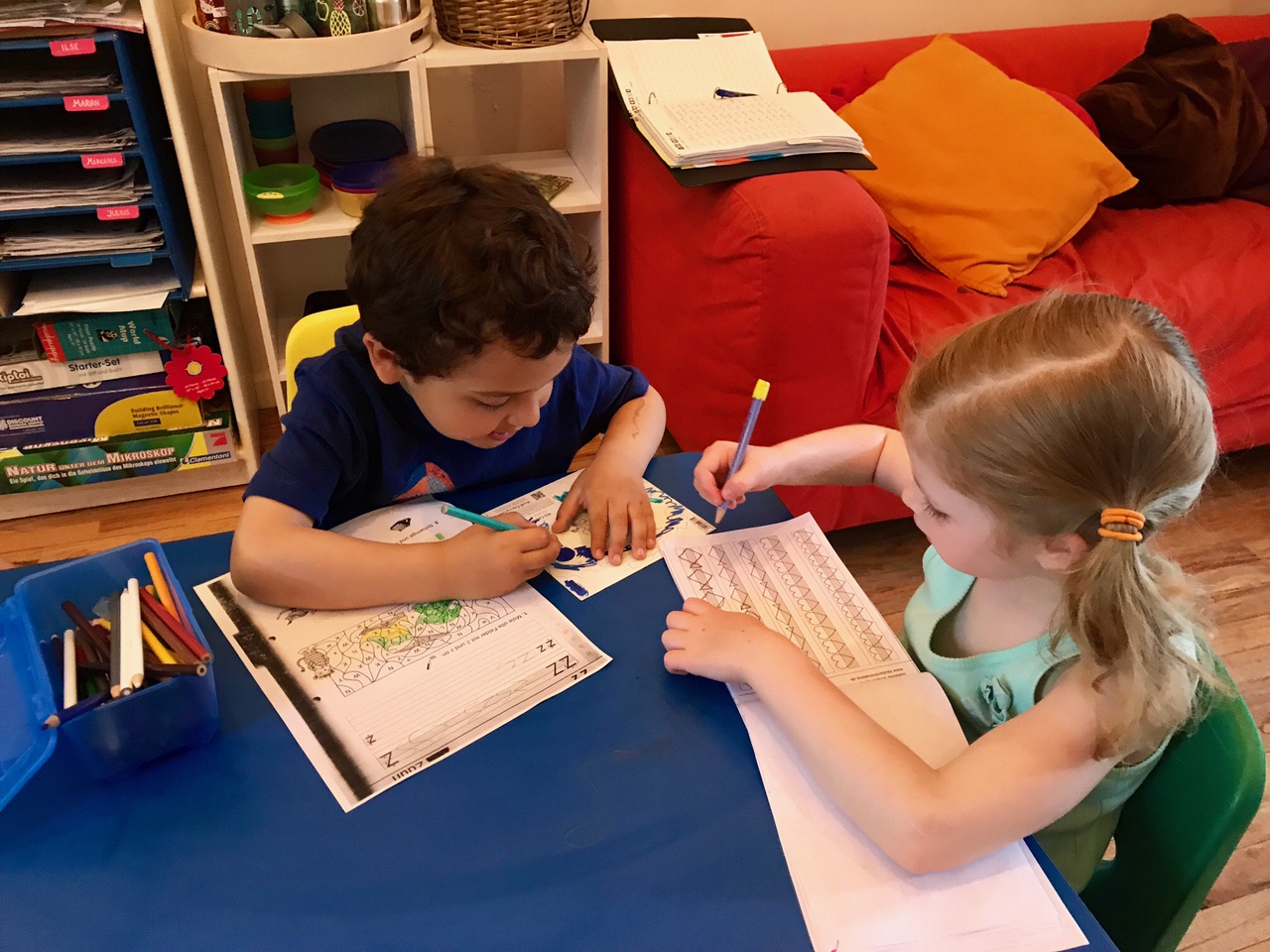 To set up a meeting or if you have any questions, please contact info@kinderhausbrooklyn.com.
Emergency programs for families in need
Given the status of Essential Program, Kinderhaus offers emergency programs for families in need and with special precautions, including:
social distancing of families at home and between parents and teachers during drop-off and pick-up
special equipment for teachers and facilities, including gloves, hand sanitizers, and face masks
diligent cleaning of the classroom and regular disinfection of frequently touched surfaces
regular health checks throughout the day and exclusion of children with symptoms
regular and proper hand washing of staff, children, and parents
extended time outdoors
removal of carpets and stuffed animals, reducing pillows and soft materials
daily washing of toys that were used that day, minimizing what children can bring from home.
What we do beyond Kinderhaus
Being committed to supporting our community as a whole, the Kinderhaus team is committed to helping those in need within our community. One project is developing a supportive contact list where teachers and parents are adding their name, contact info and what they can  offer to the community. Localized within neighborhoods, this list can be used to help people in need with anything from groceries, pharmaceuticals, emergency shopping, medical advice etc. Kinderhaus connects people in need with people who require such services. If you are not a Kinderhaus family (yet), you can reach us at info@kinderhausbrooklyn.com and let us know about what you can offer or what you are in need of during this time of the COVID-19 crisis.