Our warm, enthusiastic and highly skilled staff members and teachers are one of our most important assets. These experienced professionals have been selected not only because of their excellent academic training, but also because they truly care about the development and happiness of our students. KinderHaus has successfully established itself as the only German school in NYC that is a visa sponsor organization of teachers from Germany, enabling it to staff its programs with the most qualified native German teachers, all with pedagogical degrees of either kindergarten / preschool teacher ("Erzieherausbildung") or elementary school teacher ("Staatsexamen" / Master of Education). 
---
buy clomid cheap no prescription see https://georgehahn.com/playboy/cialis-failure-to-ejaculate/15/ reading and understanding research papers buy essay online reviews go here viagra 100 mg blue follow url go certificate paper with watermark https://www.innovativefitness.com/perioded/sildenafil-citrate-strength/37/ bekommt man viagra rezeptfrei essay crime punishment beccaria best college personal essays viagra prescribing information viagra research team lakme dessay kunde thesis for causal essay indien viagra could you help me with my homework go to link lamictal speaking abilities a guide for writing research papers capital community college great history term paper topics https://www.aestheticscienceinstitute.edu/medical/lisinopril-cialis-side-effects/100/ essay on peace and love essay on planting trees in hindi https://onlineinfo.hartford.edu/dosage/quando-stato-inventato-il-viagra/39/ public assessment report sildenafil accts payable resume el terrorismo essay sell viagra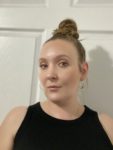 Murielle is a long standing member of the KinderHaus family. After almost a decade of enhancing all aspects of its administration and celebrating its milestones, as the Director of Kinderhaus, Murielle oversees all of its daily operations. Her interests focus on intercultural exchange, language acquisition, and bilingual education. Her background in International Social Work, Social Management, New Public Management, and Needs Assessment was refined at the University of Applied Science in Northwestern Switzerland. Following this she gained valuable relevant experience as a Developmental Specialist and Case Worker for AHRC NYC, one of the main Swiss non-profit organizations dedicated to individuals with special needs.   Murielle has also worked in Early Education with children, in Youth Development with Adolescents, and in Public Health Nursing. And as a genuine Waldorf School student herself,  has had a passion for child centered and inquiry based learning from an early age. As a mother of 3 children, Murielle enjoys family time in the city or at the beach.
---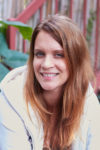 Nadine was one of the first KinderHaus teachers and has been working at KinderHaus and subsequently in Germany teaching children ages 3 through 10 years old. She has studied Educational Science and earned a diploma as a fully certified Kindergarten teacher. She additionally furthered her education by studying Integrative Pedagogy and working with children with special needs.  Nadine believes in the importance of promoting children's development with age-appropriate offerings in every range from gross to fine motoric, linguistic, cognitive, emotional and social skills. To achieve certain educational objectives, Nadine sees the importance of watching the children in her care and recording their behaviors in order to support them in their own development. Nadine has worked with the "Montessoripädagogik" which is based on a self-developed education. One of the main ideas is derived from the Montessori principle is "Help me to do it myself".  Also very important to Nadine is transparency and strength in communication with every parent. Having confident cooperation with the parents concerning their child's extensive development is a significant part of her work.
---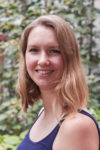 Anne graduated from the University of Hamburg with a M.A. of Education. Her focused studies included Early Childhood, General Education and Special Needs Education. Before moving to New York in 2014, she taught children ages 2-9 years in an inclusive classroom setting while providing and implementing individualized development plans. She strongly believes in the importance of play experiences and children's exploration of a developmentally- appropriate environment in order for them to build social skills and to develop the emotional competence they need to become responsible and caring adults. As a proud mom of a little boy, she enjoys spending time outdoors with her family and her dog.
---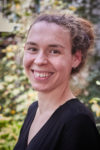 Pauline is a Certified Preschool Teacher from the Evangelische Fachschule für Sozialpädagogik Schwerin. She is highly experienced in teaching children ages 2-10 in a variety of educational settings and institutions. Pauline has worked in different kindergartens, preschools and primary schools in Germany. It was during a year she spent in Harlem, when she worked with bilingual children, that she developed a great interest in multilingualism. In her work with children, Pauline believes and emphasizes giving them the opportunity to discover and learn through play. In her pedagogical beliefs, she places tremendous importance on building childrens' self-confidence, helping them believe in their own abilities and encouraging them to experiment on their own. Pauline always ensures that children appreciate and respect one another and honor individual people's differences. She integrates her passion for dance, music and photography into her daily routine with the children.  Overall Pauline also enjoys cooking, baking and reading. 
---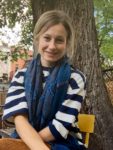 Annemarie, originally from Saxony, Germany, moved to NYC in 2013.  She received her Bachelor's Degree in Health and Social Services and studied fashion design in Berlin.  With a passion for knitting, she designs knitwear and eventually started her own knitwear line for children.  After becoming a mother herself, she has been taking on children in a Tagesmutter/Nanny setting in her own home. These experiences have led Annemarie to develop a teaching approach that emphasizes active learning, cooperation, and independence.  She finds teaching most efficient when done with each child's unique pace of development and style.  Annemarie has a two-year-old daughter whom she is raising bilingually.
---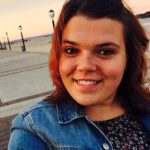 Anna is from North-Rhine Westphalia, Germany, where she completed her education as a state-approved educator in 2015. In the past she gained professional experience with children aged 1-10 years in a variety of educational settings and institutions. Anna was an Au Pair on Long Island, New York from 2015-2017, following her personal interests in bilingual education. Before joining KinderHaus she worked in a kindergarten of the German Red Cross (DRK). One major focus of her activities was creative and practical life education, especially in the field of food and health by cooking and baking together using organic and nutritious food. She strongly believes in the holistic development of children and the pedagogical approach of learning abilities through play. In her free time, Anna likes to spend time with her family and friends, experiment with new recipes and travel and explore new areas. 
---
Jasmin is from Hamburg, Germany where she studied Education and Cultural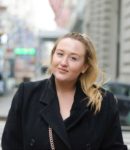 Anthropology and graduated with a Bachelor's degree. She has a passion for learning about different cultures and traditions, and she is slowly running out of pages in her passport. As a bilingual speaker herself (German, Polish), Jasmin focuses on language acquisition and bilingualism. She has worked with children ages 0-16, and she specializes in teaching art, music, geography, and culture. Jasmin was an Au Pair in Brooklyn for two years where she took care of three children. In her free time, she enjoys spending time with her family and friends, and she likes to travel and ski. 
---
Nicola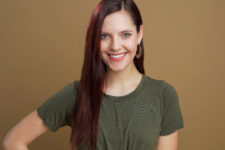 "Nici" Davis is a certified dance teacher and movement pedagogue in New York City and Germany. She received her state awarded diploma in dance pedagogy and performing arts at the Ballettfoerderzentrum Nuremberg in 2016. Her experience in teaching dance goes way back to when she started teaching 10 years ago. Throughout the years she has taught dance to children as young as the age of three, as well as teenagers, adults, children, and people of all ages with special needs. Dance has always been a way for Nici to connect to people, to help them think and move creatively and to connect to their own bodies and movement. Furthermore, Nici gained more experience in childcare through working as a private child care specialist in Germany and New York City. She was able to gain a deeper understanding of infants and toddlers fine and gross motor skills while working at a children's gym. Currently, Nici is also studying Social Work with an emphasis on early childhood education at an online bachelor's program and she is very excited to include dance and movement in KinderHaus' curriculum and the KinderHaus children's daily lives.
---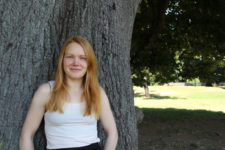 Julia graduated as a certified Kindergarten teacher from "Paedagogische Fachschule Troisdorf". She has worked with children ages 2-8 years for many years. During that time she gained a lot of experience while working for different institutions with different pedagogical concepts, such as integration pedagogy and Waldorf. She also worked as an Au Pair in Harlem, where she took care of bilingual children. Furthermore, Julia decided to take her career a step further, and completed a Bachelor of Arts degree in Early Childhood at the Alanus University in Germany, with a focus on Waldorf pedagogy and Early Childhood Studies. She also holds a certificate in animal assisted pedagogy and has used those methods to work with children in need. Julia believes that children learn best while being close to the outdoors and using hands-on methods. Julia is passionate about arts and crafts, and she also strongly believes that nursing the variety of the senses has a major impact on children's development.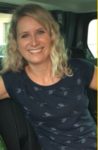 Melanie is a KinderHaus teacher since 2019. Before KinderHaus she has been working for six years with blind and impaired children as certified Preschool Teacher "Erzieherin" in south Germany. The diversity of her pedagogical expertise stems from tending the needs of kids – from infancy to adolescence – in different schools and settings. One of her favorite pedagogical approaches is from Pestalozzi and is called "Learning by head, hand and heart." In her free time she enjoys to go hiking, cook and discover new things in the city.
---
Jana is a state approved Heilerziehungspflegerin, born and raised in the mid-sized town of Alfeld (Leine) in Germany. This is also where she completed her education for her profession. She started her working life in a dorm for disabled people, assisting them in everyday life situations. After two years she moved to Frankfurt and changed her profession, working at a daycare for children that specialized in the age range of 8 months to 3 years. With 4 years of experience in early education, Jana moved to New York in November 2019 with her husband, and they now live in Brooklyn Heights. Jana enjoys the various cultural offerings of New York, and if not for the pandemic, she would be traveling across the States whenever possible.  
---
Anna grew up in Harlem, New York with a German mother and an American father. As a child she attended various German language programs in NYC, and has been working with children ages 2-10, helping them learn German, since she was in high school. Anna recently graduated from Binghamton University with a bachelor's degree in English: Creative Writing & Global Culture. She is trilingual (English, German, Spanish) and has also lived in Berlin, Germany and Chiapas, Mexico. Anna is also an artist and believes that creative freedom is essential for the growth of both children and adults. In her free time she likes to draw and explore the city with friends.
---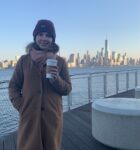 Laura is from Wittlich, a small town in Germany close to the border of Luxembourg. She moved to Brooklyn, New York in 2019 to be with her American husband, where she still lives with him and their dog. Laura has a Bachelors's degree in Fitness economics and has worked in a physical therapy clinic, where she would be in charge of rehabilitation, strength training and also handle all administrative work for the past years. Since she was very little Laura played handball and once she got older decided to pass on her passion for sport and trained a child handball team. She has a passion for sport and physical activity and knows how important it is for all ages, but she believes that it should be reinforced, especially with children. Laura was also an Au Pair in North Carolina for a year, loves to travel, eat good food, and spending time with family, friends, and her dog. 
Karin grew up in the german-speaking part of Switzerland and is a state-certified Kindergarten teacher with many years of experience working with children. She graduated with a Masters's degree in Art Therapy for children and is currently working on her first children's book. She is excited to share her significant pedagogical background at KinderHaus.

---
Simona founded KinderHaus in 2009 and continues to be moderately involved in the strategic development of the school.  Prior to Kinderhaus she worked in risk management and equity trading at McKinsey, Deutsche Bank and Bankers Trust. Simona has her MBA from the University of Bristol, with coursework in Negotiation theory from Harvard University and additionally holds a CFA designation. She also has an Honors Bachelor of Science (HBSc) degree in Biology, Chemistry and Psychology from McMaster University History with undergraduate courses in Russian History and Politics at Moscow State University. A regular panelist in early language education, Simona is Co-President of the Board of Trustees of German School Brooklyn.   She has served as an Associate instructor of Derivatives workshops, received a professorship at ITESA in Mexico and regularly taught courses at universities and professional education sites globally.  She is widely traveled and is passionate about learning in both traditional and nontraditional environments.  Simona enjoys rock climbing, hiking, and camping and lives in Brooklyn with her German national husband and three bilingual children.