Our warm, enthusiastic and highly skilled staff members and teachers are one of our most important assets. These experienced professionals have been selected not only because of their excellent academic training, but also because they truly care about the development and happiness of our students. KinderHaus has successfully established itself as the only German school in NYC who is a visa sponsor organization of teachers from Germany, enabling it to staff its programs with the most qualified native German teachers, all with pedagogical degrees of either kindergarten teacher ("Erzieherausbildung") or elementary school teacher ("Staatsexamen").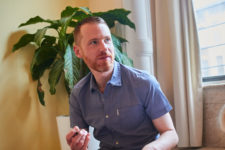 Björn (Director) holds a PhD in German Linguistics and has worked in the field of international education for more than 15 years. He manages daily operations, including admissions and strategic development at KinderHaus.  Björn has a Master of Education (Staatsexamen) in English and German as well as a Master of Art in Philosophy and Film Studies. He gained his broad professional experience through his work as Language Consultant at the Goethe-Insitut New York, as TV Editor at Germany's Children's TV Newscast "logo," as Research Associate at the University of Mainz, and as Lecturer of German as a foreign language at Nanjing University, China. Björn's interests focus on intercultural exchange, language acquisition, and bilingual education. He is a nature enthusiast who likes forest hiking and scuba-diving.
---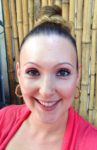 Murielle (Program Coordinator), who moved from Switzerland to NYC in 2007, gained valuable experience as a Developmental Specialist and Case Worker for AHRC NYC, one of the main non-profit organizations dedicated to individuals with special needs. She holds a Bachelor of Art in General Social Work from the University of Applied Sciences Northwestern Switzerland with a Major in Social Work in International Context.  Murielle worked in Early Education with children with special needs, in Youth Development with Adolescents, and in Public Health Nursing Outpatient Home-care. She also performed English/German translation services and, as a genuine Waldorf School student, has had a focus on intercultural and sociological questions from early on.  As a mother of 3 children, Murielle enjoys family time in the city or at the beach, and is a longstanding part of the KinderHaus family.
---
Katja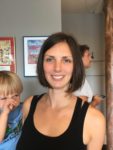 has been a teacher at Kinderhaus since 2009 and has taught children from Preschool through High School grades in over ten years of teaching experience. She completed her Staatsexamen degree at Universität Duisburg – Essen where she also studied German as a Second and Foreign Language (Daz/Daf). As a dedicated teacher for young children, she is currently working towards a Master of Education at Brooklyn College where she is doing research on children's language acquisition through play experiences. As a mother of toddler twins, she enjoys being out and about and exploring the many exciting activities that NYC has to offer for families.
---
Samira is an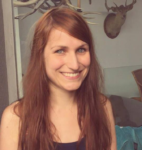 an elementary school teacher from Heidelberg, Germany. She has nine years of experience teaching children, of which she spent five in the USA and England. Throughout her studies at the University of Education Heidelberg and the National Seminar for Didactics and Teacher Education Laupheim, she put a special focus on the research of early foreign language learning as well as on language development through storytelling, music and art. She strongly believes that these creative approaches to teaching can foster children's growth in an individual and holistic way, activating the mind and body at the same time. Samira holds a Master of Education (Staatsexamen) and is currently teaching our Pre-K and Reading&Writing programs at KinderHaus. She loves creating a fun, loving and educational environment for the children.
---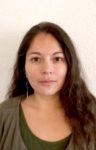 Anai is a multilingual professional with a Master's Degree in Psychology (early childhood through adolescence) from the University of Zurich, Switzerland. She has many years of experience in the educational field, and she has worked with children of different ages in Switzerland and the US. In the Canton of Zurich, Anai served as school psychologist at several schools for more than five years. Before joining Kinderhaus, she had worked with children with special needs, e.g. AD(H)D and ASD. Anai focusses on children's linguistic, social, and emotional development, and she is eager to support children in their early development steps.

---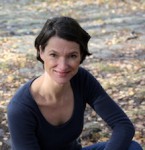 Anja is a Certified Preschool teacher ('Erzieherin') from Berlin with over 20 years of teaching experience with children ages 1-6.  She studied Early Childhood Education at the Pädagogische Fachschule Berlin and completed an extensive accredited program in Social Management.  She has attended a variety of pedagogical workshops, including psychological development, interior decoration for a positive learning environment, internal evaluations and documentations, and parent communication. Anja also aided in the opening of two preschools for the non-profit organization Kirschkern e.V. Berlin, by creating school concepts, recruiting parents, creating classrooms and training new teachers. Anja's expertise lies in provoking the social-emotional, physical and intellectual growth of young children. She finds it crucial to provide a warm, trusting and encouraging environment in order to unfold the children's independence, confidence and self-esteem. Being an artist herself, Anja has a special passion for creating art and theater projects with the help of the children's input and ideas and she is currently also teaching an AfterSchool program on Contemporary Arts at KinderHaus.
---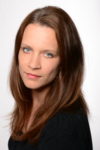 Nadine was one of the first KinderHaus teachers and has been working at KinderHaus and subsequently in Germany where she has taught children ages 3 through 10 years old. She has studied Educational Science and earned a diploma as a fully certified Kindergarten teacher. She additionally furthered her education with studying Integrative Pedagogy and worked with children with special needs.  Nadine believes in the importance of promoting the development of a child with age-appropriate offerings in every range from gross to fine motoric, linguistic, cognitive, emotional and social. To achieve certain educational objectives, Nadine sees the importance of watching the children in her care and recording their behaviors in order to support them in their own development. Nadine has worked with the "Montessoripädagogik" which is based on a self-developed education. One of the main ideas is derived from the Montessori principle: "Help me to do it myself".  Also very important to Nadine is transparency and strength in communication with every parent. A confident cooperation with the parents concerning their child's extensive development is a significant part of her work.
---
Julia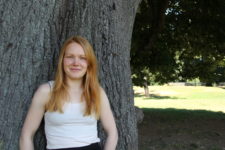 graduated as a Certified Kindergarten Teacher from "Pädagogische Fachschule Troistdorf". She worked with children ages 2-8 years old for many years. During that time she gained multiple experiences while working for different institutions with different concepts like integration pedagogy and Waldorf. She also worked as an Au Pair in Harlem, where she worked with bilingual children. Furthermore Julia decided to take her career a step forward and completed a Bachelor of Arts degree in Early Childhood Education at the Alanus University in Germany, with a focus on Waldorf pedagogy and general early childhood theories. She also holds a certificate in animal assisted pedagogy and used those methods to work with children in need. Julia thinks that children learn best while being close to their living environment and explorative methods. Julia is passionate about arts and crafts, she also strongly believes that nursing the variety of senses has a major impact on children's development.

---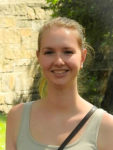 Anne graduated from the University of Hamburg with a M.A. of Education. Her focused studies included Early Childhood, General Education and Special Needs Education. Before moving to New York in 2014, she taught children in an inclusive classroom setting ages 2-9 years while providing and implementing individualized development plans. She strongly believes in the importance of play experiences and children's exploration of a developmentally- appropriate environment in order for children to build social skills and to develop the emotional competence they need to become responsible and caring adults. As a proud mom of a little boy, she enjoys spending time outdoors with her family and her dog.
---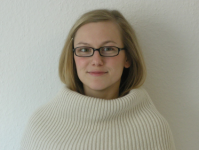 Veronika graduated from the Johannes Gutenberg-Universität Mainz with an M.A. in Education, providing her with comprehensive knowledge in general, early childhood, and special education. Before college, she volunteered at a Waldorf school for children with special needs in Pennsylvania for one year. Since 2013 she has worked in preschools in Germany, gaining practical experience teaching children ages 3-6. She believes the foundation of learning is a warm and stimulating environment that supports the child's natural creativity and interests as well as independence. Veronika is currently teaching our Ladybugs group as well as our Science&Nature AfterSchool program.
---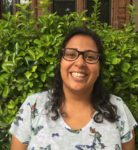 Maya, who moved to NYC in 2015, graduated as a certified Occupational Therapist from "Ergotherapieschule Stuttgart". She has worked in a Private Practice in Cologne for five years as well as in a German Kindergarten where she guided a child with special needs. As she grew up in a multilingual family environment herself, Maya knows about the great advantages of language immersion programs and has a special empathy with our multilingual KinderHaus children. A fun, interactive, lovable and warm environment for children makes it easier for them to develop their individual personality and to explore the world in both languages.
---
Luisa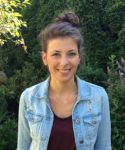 graduated from Justus-Liebig University in Giessen with a B.A. in Early Childhood Education. Her degree focused on institutional theories of primary school and pre-school education, heterogeneity in childhood, psychology, childhood development under difficult and diverse conditions and counseling techniques. After earning her Bachelor's degree, Luisa completed her Master's degree in Education Science at the Philipps-University Marburg. Luisa gained practical experience teaching and caring for children ranging from 3 months to 10 years old in a variety of educational settings. She worked for a nursery, pre-kindergarten, kindergarten and multiple elementary schools. Luisa has also volunteered as a child dancing group teacher for 5 years and has worked as an Au Pair in Westchester, NY. At KinderHaus, Luisa has been a Küken and Lions teacher and as a guitar player and dance enthusiast currently also offers a Music&Movement AfterSchool together with Yvonne.
---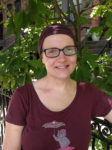 Irene has been teaching young children in Brooklyn since 2008, working in both German and English pre-school coops of her own design, and moved to KinderHaus full time in 2015 to start the Küken group for very young children. She received her Staatsexamen from Martin Luther University in Halle (Saale), holds a NYS teaching certificate in music, and is finishing her Master's in Early Childhood Education at Brooklyn College. Her background is in music, history, and education, and she grew up with a teacher and choir director as mother. She is a strong advocate for social learning and thinks it's important to support every child's individual strengths and needs. She is also committed to bringing music and movement into the classroom. In her "spare time," she has fun with her two little children!
---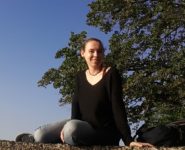 Pauline is a Certified Preschool Teacher from the Evangelische Fachschule für Sozialpädagogik Schwerin. She is highly experienced in teaching children ages 2-10 in a variety of educational settings and institutions. Pauline has worked in different kindergartens, preschools and primary schools in Germany. It was during her year in Harlem, when she worked with bilingual children, that she developed a great interest in multilingualism. In her work with children, Pauline believes and emphasizes giving them the opportunity to discover and learn through play. In her pedagogical beliefs, she places tremendous importance on building childrens' self-confidence, helping them believe in their own abilities and encouraging them to experiment on their own. Pauline always ensures that children appreciate and respect one another and individual people's differences. She integrates her passion for dance, music and photography into her daily routine with the children.  Overall Pauline also enjoys cooking, baking and reading.
---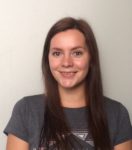 Yasmin graduated from the University of Education in Ludwigsburg with a Staatsexamen (teaching degree for secondary schools). She is highly experienced in teaching kindergarten and elementary school kids. Yasmin grew up in a bilingual environment herself and is excited to apply her expertise in the German immersion programs at KinderHaus. She will join as a Küken teacher in our DaySchool program, and she will run the Reading & Writing AfterSchool together with Samira.
In her free-time, Yasmin enjoys running and hiking, working out and traveling whenever it is possible.
---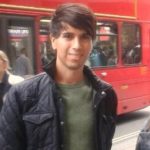 Aziz holds two pedagogical degrees, as Sozialassistent (State-approved Teaching Assistant) and as Erzieher (Preschool Teacher). He studied at the Fachschule für Sozialpädagogik in Oberursel as well as at the Fachschule für Sozialpädagogik & Sozialwesen in Limburg, Germany. He has gained practical experience as a preschool teacher in a variety of kindergartens and pedagogical institutions in Germany, Switzerland, and Norway. In these contexts, he studied and applied the "Situationsansatz", which he finds especially beneficial when working with children of different backgrounds to understand their surroundings and support their development. Aziz speaks five languages, plays the piano and loves being outdoors.

---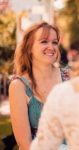 Karolin is a Certified Preschool Teacher who graduated from 1. Staatlich anerkannte Fachschule für Sozialpädagogik in Berlin in 2004. She started to work with children when she was still in high school, through internships and babysitting jobs. After spending a year in Massachusetts as an Au Pair, she went back to Berlin and worked for several years for Fröbel e.V with children from 0-3 years, where she also helped in the opening of "Stepping Stones", a bilingual daycare. After moving to Brooklyn in 2010, Karolin kept working as a German preschool teacher at a German daycare and a Coop created by a group of German parents. She believes in the Reggio Emilia approach which values the child as strong, capable and resilient; rich with wonder and knowledge. Every child brings with them deep curiosity and potential and this innate curiosity drives their interest to understand their world and their place within it. As a mother of 2 boys, Karolin enjoys hand on activities and creating her own toys for her children.
---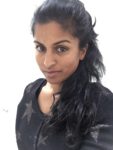 Simona (Founder), a firm believer and a regular panelist in early language education, she is a board member of the German School of Brooklyn (GSB), a member of the American Council on Immersion Education and a Friend of the Goethe-Institut. She has her Master's degree in International Business from the University of Bristol, U.K., is a CFA from the American Institute of Management Professionals and holds an Honors Bachelor of Science degree in Biology, Chemistry and Psychology, from McMaster University in Canada. She has completed coursework in Negotiation at Harvard University and History and Politics at the Moscow State University in Russia, served as an Associate Instructor, received a professorship at ITESA in Mexico and regularly taught courses at universities and professional education sites globally. She is widely traveled and is passionate about learning in both traditional and non traditional environments. For fun she has skydived, enjoys hiking, camping and playing with her three little bilingual German children.