Our warm, enthusiastic and highly skilled staff members and teachers are one of our most important assets. These experienced professionals have been selected not only because of their excellent academic training, but also because they truly care about the development and happiness of our students. KinderHaus has successfully established itself as the only German school in NYC that is a visa sponsor organization of teachers from Germany, enabling it to staff its programs with the most qualified native German teachers, all with pedagogical degrees of either kindergarten / preschool teacher ("Erzieherausbildung") or elementary school teacher ("Staatsexamen" / Master of Education). 
---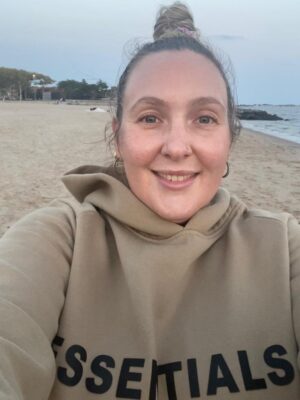 Murielle is a long standing member of the KinderHaus family. After almost a decade of enhancing all aspects of its administration and celebrating its milestones, as the Director of Kinderhaus, Murielle oversees all of its daily operations. Her interests focus on intercultural exchange, language acquisition, and bilingual education. Her background in International Social Work, Social Management, New Public Management, and Needs Assessment was refined at the University of Applied Science in Northwestern Switzerland. Following this she gained valuable relevant experience as a Developmental Specialist and Case Worker for AHRC NYC, one of the main non-profit organizations dedicated to individuals with special needs. Murielle has also worked in Early Education with children, in Youth Development with Adolescents, and in Public Health Nursing. And as a genuine Waldorf School student herself,  has had a passion for child centered and inquiry based learning from an early age. As a mother of 3 children, Murielle enjoys family time in the city or at the beach.
---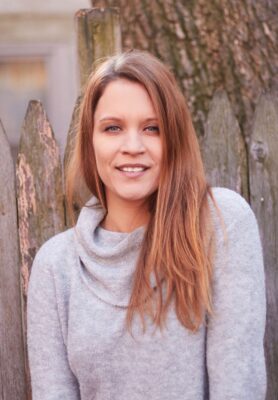 Nadine was one of the first KinderHaus teachers and has been working at KinderHaus and subsequently in Germany teaching children ages 3 through 10 years old. She has studied Educational Science and earned a diploma as a fully certified Kindergarten teacher. She additionally furthered her education by studying Integrative Pedagogy and working with children with special needs.  Nadine believes in the importance of promoting children's development with age-appropriate offerings in every range from gross to fine motoric, linguistic, cognitive, emotional and social skills. To achieve certain educational objectives, Nadine sees the importance of watching the children in her care and recording their behaviors in order to support them in their own development. Nadine has worked with the "Montessoripädagogik" which is based on a self-developed education. One of the main ideas is derived from the Montessori principle is "Help me to do it myself". Also very important to Nadine's transparency and strength in communication with every parent. Having confident cooperation with the parents concerning their child's extensive development is a significant part of her work.
---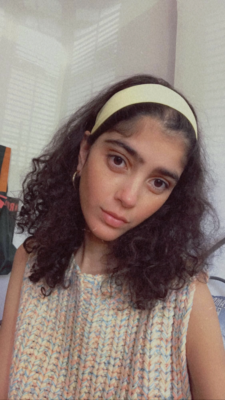 Ines is from Recklinghausen, a small town in North Rhine-Westphalia. During her school days she discovered her love for languages. In addition to English, she also learned French and Italian. Since her parents are from Tunisia, she also learned Arabic and she grew up bilingual. She has a Bachelor degree in French and History. During her studies she also did some internships. This enabled her to gain experience in the field of language teaching. In 2022 she did a 10-month internship at Kinderhaus. She enjoyed the time at Kinderhaus so much that she decided to work as a teacher. She loves to accompany the children in their development, to encourage them and to show them the world in a playful and educational way. Ines loves to travel and discover new cultures. In her free time she likes to watch films/series and meet up with friends and she likes to cook.
---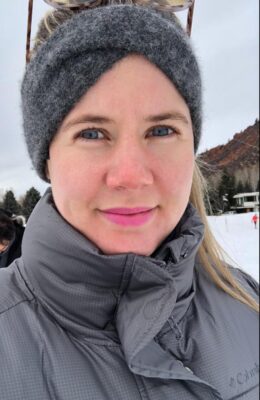 Karin a swiss-born, Brooklyn based, Preschool Teacher and Art Therapist joined the KinderHaus team in early 2021. After earning her bachelor's degree in Education Karin taught for 10 years in public, private and special education schools around Switzerland. In her work as a teacher, Karin focuses on a holistic curriculum that meets the students individual learning needs, inspires curiosity, and cultivates independent thinking skills.
In 2020 Karin completed a second degree in Creative Art Therapy in Zurich. These studies enriched her work as an educator and fueled her passion for the arts. At KinderHaus Karin coordinates the Art, Music and Movement Enrichment Program. At the Art Atelier (inspired by the Arno Stern method) Karin offers painting sessions, that encourage the children to express themselves freely, creatively, and courageously. In her free time, Karin loves to work on artistic projects herself. She also plays the piano and is a sports enthusiast. For further information on the Atelier program and schedule please enquire at [email protected].

---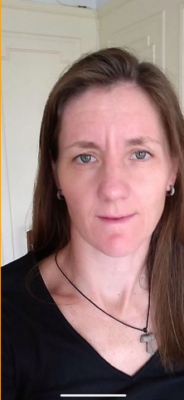 Katja is from Zwickau, Saxony, and became a state-certified preschool teacher in 1999. Katja has worked in various institutions in Germany gaining experience with children ages 0-10. Katja also worked as an Au Pair in NJ where she took care of a family with 9 bilingual children and improved not only her English but learned Spanish as well. She then studied Multilingual Communication at the University of Applied Sciences in Cologne, Germany which also included a semester abroad in NYC. In her free time, you can catch Katja riding her bike through the city. She lives in Brooklyn with her daughter who is also going to KinderHaus.
---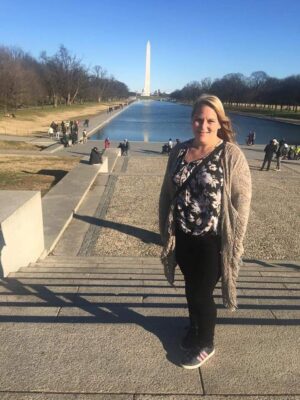 Lisa is a state-certified preschool teacher from Stuttgart, Germany. For the past 6 years, Lisa worked with children between the ages of 1 and 6 in a German Kindergarten where she learned a lot about the development of children and how to promote them individually and holistically. From 2019- 2020 Lisa volunteered as a teacher in an Orphanage in Peru. During this year Lisa learned about the importance of supporting children in their strengths and helping them believe in themselves which she now translates into any aspect of life. Lisa enjoys traveling and learning about other cultures and languages.
---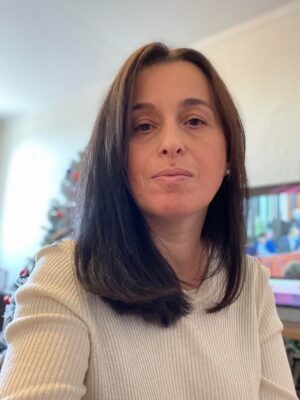 Khatuna is from the stunning Caucasus mountains in Georgia. She received a Magister Degree in Foreign Languages and became a certified German Language Teacher through which Khatuna gained experience in teaching children in public schools. Following her passion for music, Khatuna graduated from Eberhadt Karls UNiversity in Tübingen . To refine her German, Khatuna stayed in Germany and worked at different German companies such as Arvato Bertelsmann. In 2018 Khatuna moved to New York where she worked as a nanny. While taking care of her own two daughters, Khatuna specifically enjoys being part of the Kinderhaus community adding her experience into the mix.
---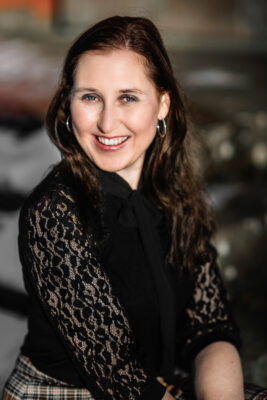 Diana is a certified kindergarten teacher from the Black Forest, Germany. She worked with children and teenagers ages 1 – 18 years in different institutions for many years. In 2017 she received her Montessori diploma and has worked with this pedagogy ever since. Montessori is a method of education that is based on self – directed activity, hands on learning and collaborative play. One of the most important principles of the Montessori pedagogy is "help me do it myself". For some years she taught dance to children ages 3 – 6 years and has been an active member in a dance group. In her free time she likes to hike, cook and travel to new places.
---
Brigitte is from Augsburg, Germany where she graduated with a degree in early childhood education in 2011. Since then, she has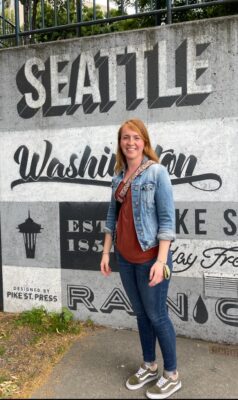 been working in early childhood education for more than 10 years. Brigitte is highly experienced in teaching children ages 0-6 years old. She has been an AuPair in Ireland as well as in Washington D.C. where she was working with bilingual children. During this time she was not only improving her English,but also became more cosmopolitan, and adaptable. Her passions are art projects, music, and exploring the great world of natural science with the little ones. In her pedagogical etic it's important to look at each child individually and help the children to develop their creativity, strong social skills, think inquisitively, and implement learning techniques in their daily activities.
---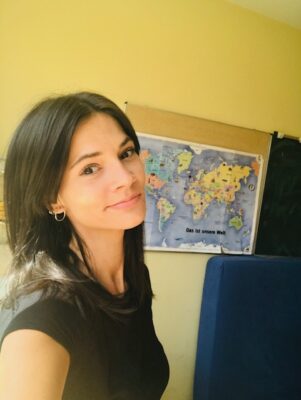 Christine is from Bad Berneck, a small village in Franconia, Bavaria and a mother of two children. She completed her training as a child care worker in 2016 at a state vocational college school. In her professional life she was able to gain experience in many different educational institutions and cared for children aged 2-6 years. She also cared for children aged 6-14 years in various school classes with a focus on social/emotional behavior, always in cooperation with the youth welfare office. Her focus is Waldorf education and its associated anthroposophy.
She looks at the child as a whole being: body, soul and spirit. She also encourages and guides the child in self-determination. In her free time she likes to go horseback riding, spending time with dog training, hiking, cycling and exploring the world with their differently cultures and their delicious food.
---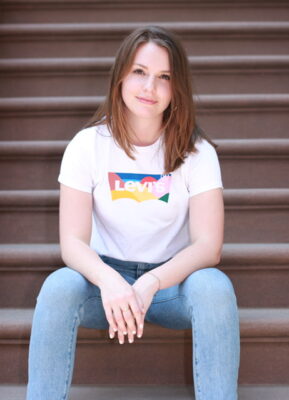 Laura is from Wittlich, a small town in Germany close to the border of Luxembourg. She moved to the US in 2019 to be with her American husband. Laura has a Bachelor's degree in Fitness economics and has worked in a physical therapy clinic, where she would be in charge of rehabilitation, strength training and also handle all administrative work for the past years. Since she was very little Laura played handball and once she got older decided to pass on her passion for sport and trained a child handball team. She has a passion for sport and physical activity and knows how important it is for all ages, but she believes that it should be reinforced, especially with children. Laura was also an Au Pair in North Carolina for a year, loves to travel, eat good food, and spending time with family, friends, and her dog.  Laura recently moved to Austin, Texas and remains part of the Administrative Team.
---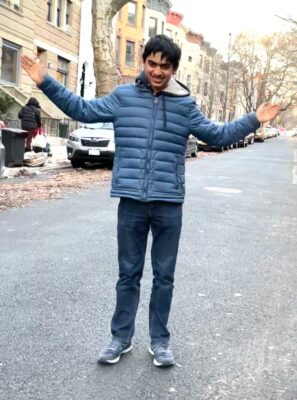 Lucas is an amateur astronomer, a highschool Physics major and founder of Future Astronomers. Since childhood he has been fascinated by the universe and built a model to demonstrate how  stars seemingly endlessly orbit black holes, and the orbit axis "precessed" just as Einstein predicted. His model was featured in the Amateur Astronomy Association's Eyepiece newsletter by his professor, Dr. Kiefer. He loves attending astronomy lectures at Columbia University and through the Amateur Astronomy Association. As a high school physics major, he's also President of the German club, a delegate at Model UN and leads bi-weekly sidewalk astronomy viewings for the general public.  Lucca loves bicycling and when not working on his backyard radio telescope or reading his favorite authors such as Carl Sagan and Richard Feynman, he can be found going on 100km bike rides through the countryside.