During the 2023/24 school year, MiniCamps will be offered from December 18th – 22nd, 2023,  February 19th – 23rd, 2024 and April 22nd – 26th, 2024.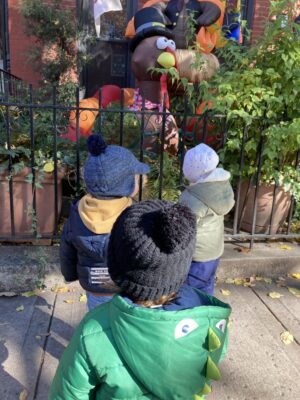 Offered during elementary school holidays, all children within the German speaking community are invited to participate in calendar-based themed days and weeks, including Holidays around the World, Fasching, and Spring Celebrations.  Our popular MiniCamps are a great way to experience the fun-filled and exciting KinderHaus program, make new friends and fully immerse in the German language and culture for a day, a week or in addition to the regular DaySchool program.
Time: 8:30 am – 3:15 pm – Extended day based upon availability until 6:00 pm
Registration
There is a limited number of spots available for each camp.  To sign up for any or all of our MiniCamps, please register online and send corresponding payments to Kinderhaus Inc, 466 6th Avenue, Brooklyn, NY 11215.  We also kindly request the required Family Document Package (DOH) if it is not already on file.  Partial week sign up is available.